Vector Control is an arm of the Health Service delivery of Uganda. Since 1956, Professionals from the School of Medical Entomology and Parasitology (Medical Vector Control Officers-VCOs) deal with Control of Vectors, public health pests and Vector Borne diseases (VBDs)/Neglected Tropical Diseases (NTDs) in communities such as Malaria, Dengue, Filariasis, Leishmaniasis (Kala azar), Yellow fever, Japanese encephalitis, Onchocerciasis (River blindness), Tungiasis, Schistosomiasis (Bilharzia), Trachoma, Zika Virus, COVID-19, Trypanosomiasis (Sleeping sickness) and many other parasitic diseases.
These Allied Health Professionals are deployed in Local governments, the Ministry of Health, Kampala City Council Authority (KCCA), UPDF, Prisons, State House, Police force, International and Local Organisations (NGOs) and the Private sector.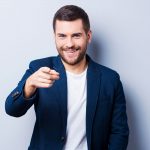 Basic Diploma in Medical Entomology and Parasitology
UACE with at least 1 principal pass in either Biology or Chemistry and a subsidiary pass from the other.
UCE with at least 5 passes in Biology, Physics, Chemistry, Mathematics and English.
A Certificate in any of these health related disciplines.
Nursing/Midwifery,
Environmental Health Sciences
Medical Laboratory Techniques.