Environmental health sciences professionals focus onidentifying the relationships and risks of the physical environment around us on our health. They actively try to improve the public's health addressing these environmental risk factors and putting in a concerted effort to mitigate the risks around us.
The field works to advance policies and programs to reduce chemical and other environmental exposures in air, water, soil and food to protect people and provide communities with healthier environments.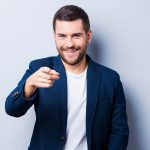 Basic Diploma in Environmental Health Sciences
UACE with at least 1 principal pass in either Biology or Chemistry and a subsidiary pass from the other.
UCE with at least 5 passes in Biology, Physics, Chemistry, Mathematics and English.
A Certificate in any of these health related disciplines.
Nursing/Midwifery,
Environmental Health Sciences
Medical Laboratory Techniques.